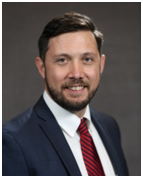 Topic:'The Mind, Mood and Memory in Parkinson's Disease.'
Keynote Speaker:Dr. Chauncey Spears, MD is a neurologist and senior movement disorders fellow at the University of Florida Center for Movement Disorders and Neurorestoration. In addition to providing care for patients with Parkinson's Disease and other movement disorders, he is actively engaged in research and educational activities related to these conditions. He is a member of the American Academy of Neurology, International Movement Disorders Society and has served as content editor for the Parkinson's Foundation webpage.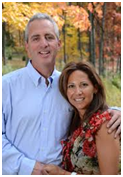 Speaker:  Mr.  & Mrs. John & Bernadette Baumann
John is an internationally renowned motivational inspirational and educational speaker who also happens to have PD!John & Bernadette's mission is, inspiring and motivating individuals living with PD to live life to the fullest, and fulfill their life's purpose.
Topic:  What is the difference in "Care Partner" & "Care Giver"?
Speaker: PD Fitness Expert, TBA
Topic:"How improved Fitness can improve PD symptoms"
Broadway Palm Dinner Theater 1380 Colonial Blvd, Fort Myers, FL 33907
Seating is limited, $25. Individual ticket includes food and beverage; Pre-registration is required Reserve your seat now at www.hopeparkinson.org/events